Krazy For Chocolates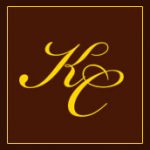 Krazy For Chocolates started by Manju Sethia as a home bakery in 2009. The fantastic response received within the first year of opening led to the opening of it's first store at Forum Mall, Kolkata in December 2010. The business was then shifted from the home kitchen to a proper factory in March 2011 before opening of its flagship store in July 2011 at The Regency, 6 Hungerford Street in Kolkata. K4C always focused on premium quality 100% vegetarian products which were not only popular with vegetarians but others too. K4C went from store to store opening in the next few years and today boasts 12 stores in Kolkata. To order cakes and desserts or to view our store locations please visit www.krazyforchocolates.com or call us on 9830083837/9874583837.
Krazy For Chocolates is now focusing on expanding beyond Kolkata in nearby states. Please keep visiting the website for further updates.